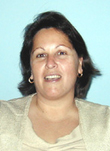 Professor


Address: National Technical University of Athens,
Heroon Polytechniou 9, 15780 Zografou, Athens, Greece,
School of Mechanical Engineering, Section of Thermal
Engineering, Building 'Ο', Laboratory of Heterogeneous Mixtures
& Combustion Systems. 
Tel.  (+30) 210 772-3605, (+30) 210 772-3886.
email: This email address is being protected from spambots. You need JavaScript enabled to view it. 
Personal Homepage: http://hmcs.mech.ntua.gr

Studies

| | |
| --- | --- |
| 1983 | Ph.D. in Mechanical Engineering, Imperial College of Science & Technology, Dept. of Mechanical Engineering, Heat Transfer Section, University of London, England |
| 1978 | D.I.C in Heat Transfer Engineering, Imperial College of Science & Technology, Dept. of Mechanical Engineering, Heat Transfer Section, University of London, England |
| 1978 | M.Sc. in Heat Transfer Engineering, Imperial College of Science & Technology, Dept. of Mechanical Engineering, Heat Transfer Section, University of London, England |
| 1976 | B.Sc (Eng. - Aegrotat) in Nuclear Engineering, Queen Mary College, Dept. of Nuclear Engineering, University of London, England |

Professional Experience

| | |
| --- | --- |
| 2007 - today | Professor, National Technical Univ. of Athens, Mechanical Eng. Dept., Thermal Eng. Section, Greece |
| 2001 - 2007 | Associate Professor, National Technical Univ. of Athens, Mechanical Eng. Dept., Thermal Eng. Section, Greece |
| 1992 - 2001 | Assistant Professor, National Technical Univ. of Athens, Mechanical Eng. Dept., Thermal Eng. Section, Greece |
| 1987 - 1992 | Lecturer, National Technical Univ. of Athens, Mechanical Eng. Dept.,Thermal Eng. Section, Greece |
| 1983 - 1987 | Research Fellow, Lehrstuhl fur Stroemungsmechanik, Univ. of Erlangen - Nuernberg, Erlangen, Germany |
| 1979 - 1982 | Researcher, Imperial College of Science and Technology, Mechanical Engineering Dept., Fluids Section, London England |
| 1978 - 1979 | Researcher, Atomic Energy Research Establishment, Engineering Sciences Division, Didcot, England |

Research
Her current research interests focus on energy efficiency, savings and storage in buildings combined with advanced energy systems and materials, combustion and heterogeneous combustion systems and processes, indoor fires and multicriteria assessment and life cycle analysis for techno-economic, social and environmental impact analysis energy systems.

Distinctions

| | |
| --- | --- |
| 1998 - 2005 | Appointed member of External Advisory Group for FP5 and FP6 to assist the European Commission on the contents and direction of the GROWTH and NMP Programmes |
| 1966 | Financial Award for participation in the 5th World Congress on Chemical Eng., San Diego, USA |
| 1980 - 1981 | One year sponsorship from AERE, Harwell, for experimental research in Model Heat Exchangers |
| 1977 - 1980 | Three year Sponsorship from the Atomic Energy Research Establishment (AERE), Harwell, UKAEA, via the British Department of Energy, for carrying out experimental and computational research in Liquid - Spray flames |
| 1973 - 1976 | Scholarship for undergraduate studies from "Schilizzi Foundation", London, as a result of outstanding performance at A-level examinations |

Member of:
Member of the Technical Chamber of Greece. Member of the Combustion Institute. Member of the American Society of Mechanical Engineers (ASME) - Active member of the Two-phase Flow Committee. Member of International Information Center for Multiphase Flows (est. in Japan).

Teaches at NTUA
Undergraduate: Combustion Theory and Systems, 8th Semester, Heat Transfer II (Radiation) and Transport Phenomena, 7th Semester, Principles of Fire Engineering, 9th Semester.
Postgraduate: Computational Methods in Multiphase - Multi-component - Reacting Systems (IPP Computational Mechanics), Energy Systems in Buildings and Industry (IPP Automation Systems).